Jay Z Bails Out Fathers For Father's Day
19 June 2017, 16:25 | Updated: 19 June 2017, 16:37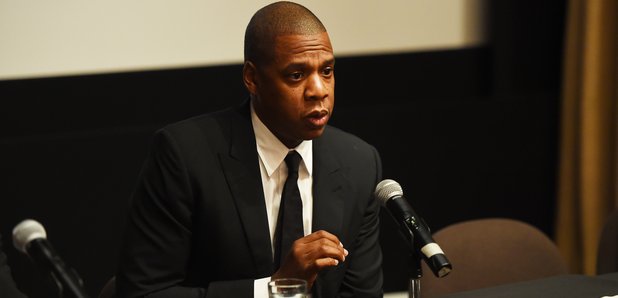 The rapper blasted the current bail system.
Jay Z celebrated Father's Day by helping to bail out fathers across the US.
The New York rapper, who also welcomed twin babies with Beyonce on the same day, revealed he would be donating to charities to bail out fathers.
He also blasted the US bail industry that profits from the way the US criminal justice system works.
"Millions of people are separated from their families for months at a time," the rapper explained in a piece for TIME.
"Not because they are convicted of committing a crime, but because they are accused of committing a crime."
He added that being part of documentary series 'TIME: The Kalief Bowder Story', made him "obsessed with the injustice of the profitable bail bond industry" and revealed that this Father's Day (17th June) he would be donating money to organisations to "bail out fathers who can't afford the due process our democracy promises."
This is important. spike tv 10pm/9c https://t.co/JkRZxJ1YHT

— Mr. Carter (@S_C_) March 1, 2017
"On any given day," he writes, "over 400,000 people, convicted of no crime, are held in jail because they cannot afford to buy their freedom. When black and brown people are over-policed and arrested and accused of crimes at higher rates than others, and then forced to pay for their freedom before they ever see trial, big bail companies prosper.
"We can't fix our broken criminal justice system until we take on the exploitative bail industry."
Jay also explained how a Mother's Day initiative inspired his plans.
"Last month for Mother's Day, organizations like Southerners on New Ground and Color of Change did a major fundraising drive to bail out 100 mothers for Mother's Day," he said.
"Color of Change's exposè on the for-profit bail industry provides deeper strategy behind this smart and inspiring action. This Father's Day, I'm supporting those same organizations to bail out fathers who can't afford the due process our democracy promises."
Meanwhile, Jay Z has announced that he plans to release his new album '4:44' on 30th June.
The rapper teased a potential new track from the project called 'Adnis'.