Jay Z Breaks His Silence About Beyonce's 'Lemonade' On New 'All The Way Up' Remix
25 May 2016, 09:51 | Updated: 27 May 2016, 17:13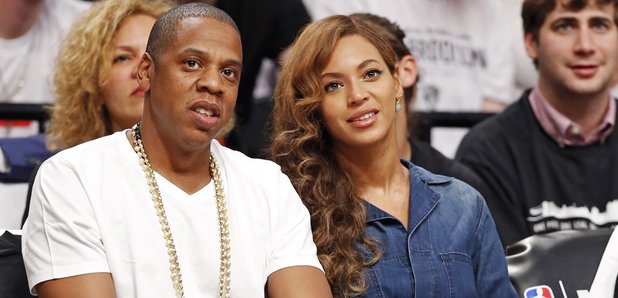 Hov had plenty to say.
Following lots of rumours, Jay Z has finally addressed Beyonce's new album 'Lemonade'.
The New York rapper, whose alleged infidelity is a running theme on the album, has remained silent until now.
Appearing on a remix of Fat Joe and Remy Ma's new song 'All The Way Up', Hov didn't waste any time talking about the controversial album.
"You know you made it when the fact your marriage made it, is worth millions," he raps at the start of his verse.
"Lemonade is a popular drink and it still is, survival of the littest."
Jay Z also references late singer Prince, whose entire catalogue is available to stream on TIDAL.
"Prince left his masters where they safe and sound/We never gonna let the elevator take him down."
Interestingly, the final line could also be a reference to his infamous elevator incident with Solange Knowles in 2014.
Listen below:
Fat Joe and Remy Ma premiered the song live at The Yankee Stadium in New York:

Unsurprisingly, Jay's verse sent Twitter into meltdown.
I MISSED YOU, JAY Z

— Steve Rogers (@CP_145) May 25, 2016
Take notes on how to slay a remix. Remy and Joe spit new verses instead of just adding Hov to the original. That's lost these days!

— Lemonade (@SarcasticPoet33) May 25, 2016
Personally knowing Fat Joe and Jay Z's history, this is.... NY rap history.

— 8 God (@Combat_Jack) May 25, 2016
About to hang up the phone on my mom to hear this new Hov verse she just has to understand

— Me (@The_Lion_) May 25, 2016
"Blue looking like Pac in the tub" Jay a fool for that one pic.twitter.com/onpKaiE7QT

— got warrants out (@BBDGOTWARRANTS) May 25, 2016
Meanwhile, according to a number of reports, Jay Z has finished working on a new joint album alongside his wife Beyonce.
The pair will allegedly address their marriage on the project.