JAY-Z Racks Up 'Astonishing' $91k Bar Tab But Fans Are Stunned By Waitress Tip
21 February 2018, 10:35 | Updated: 21 February 2018, 10:39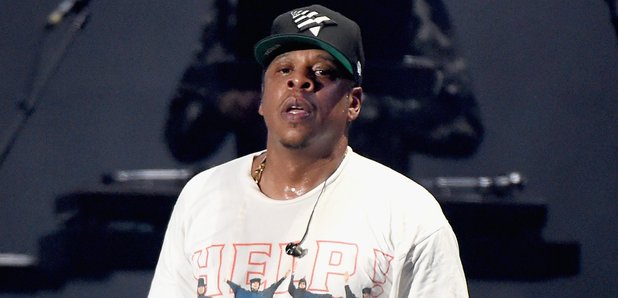 JAY definitely splashed the cash!
JAY-Z spent an unbelievable $91,000 on alcohol during his friend's birthday last weekend.
The '99 Problems' rapper splashed the cash while celebrating the 50th birthday of his friend, Roc Nation Sports president Juan "OG" Perez.
According to Page Six, JAY-Z spent more than $110,000 throughout Sunday night in New York.
The group, which included Roc Nation executives and friends, dined at high-end Japanese restaurant Zuma, where they reportedly spent $13,000 on lobster, steak and sushi.
The group then headed to a bar called Made In Mexico, where they spent $9,000 in alcoholic drinks including JAY-Z's own cognac D'Ussé.
JAY-Z and his friends then ended the night at Playroom Nightclub, where they splashed out on 40 bottles of Ace Of Spades, racking up a $91,000 champagne bill.
This stunning bill also included an $11,100 tip for the waitress, as seen in the viral reciept.
Jay Z tab at Playroom last night. I'm just gonna cry in poor for the rest of the day. pic.twitter.com/q2OhOoi3YS

— Vic (@MisterClasico) 19 February 2018
Overall JAY-Z is thought to have spent $113,000 on Juan Perez's birthday.
Meanwhile, JAY-Z's wife Beyonce was spotted at the 2018 NBA All-Star Game in LA this weekend, alongside their 6-year-old daughter Blue Ivy.