20 Of The Best Jay-Z Songs
24 July 2017, 15:26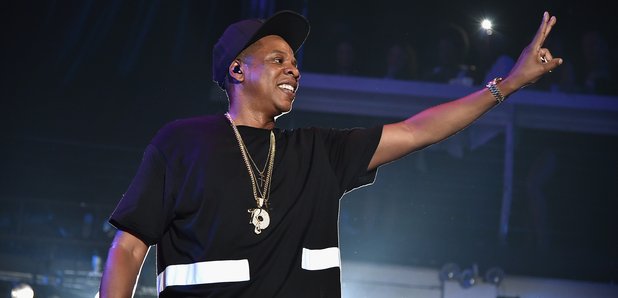 Here's our run down of the 20 best Jay-Z songs. From Notorious B.I.G. to Rihanna with Kanye, Pharrell and Bey along the way, no one's had a career quite like Jigga.
After Notorious B.I.G. died, Jay-Z took the crown of the biggest rapper in New York (with respect to Nas).
From the mid-90s, and for a good chunk of the next 15 years, Jay-Z was a colossus in hip-hop, moving with the times and defining what it meant to be a real rap star.
In his time he released two of the best Hip-Hop albums ever ('Reasonable Doubt' and 'The Blueprint') and worked with pretty much every great producer from the mid-90s onwards.
With an almost unparalleled ability to pick a good beat then master it with his slick flow, Jigga has built one of the most incredible hit catalogues in Hip-Hop.
Here is our pick of Jay-Z's 20 best tracks:
Hard Knock Life (Ghetto Anthem)
The song that took Jigga into the mainstream and one of the biggest sounds of the mid-90s. Who would have thought a sample from 'Annie' would do that? Who could have handled a beat like this without sounding goofy?!
Brooklyn's Finest Feat. Notorious B.I.G.
Nothing announced your arrival to New York rap in the 1990s better than holding your own against Biggie. This collaboration from his 1994 album 'Reasonable Doubt' is unbelievable.
Big Pimpin' Feat. UGK
One of the great summer hip-hop songs off 'Vol.3... Life And Times Of S. Carter' that brings in southern legends UGK as the south starts to get respect in rap.
Empire State Of Mind
How ever far Jay's come he always returns home. An all time classic about the Big Apple.
Heart Of The City (Ain't No Love)
The fourth Kanye joint off Blueprint that samples a classic soul song for Jay to rap about his first love - Brooklyn.
Girls, Girls, Girls
A ballad (sort of) to all those girls Jigga loves (sort of). A classic beat from Just Blaze with some Jay's cleverest wordplay.
'03 Bonnie And Clyde
From talking about girls all around the world to just one girl. The start of a real life love story, Jay teamed up with Bey for this song produced by Kanye off 'The Blueprint 2'. It samples the Tupac song "Me and My Girlfriend".
The Story of O.J.
Taken from his 2017 album '4:44', 'The Story Of OJ' focuses on the successes and failures we all go through in life. In Hov's own words, the song talks about how to "transform that into something bigger."
Takeover
A monster of a song that announced Jay's intention on the stone cold classic 'Blueprint' album. This was the first big shot in the Jay-Z/Nas beef. It's also one of the first songs Kanye West produced for Jay.
Dead President II
And this is the song Jay references in Takeover when he's getting into Nas ("I sampled your voice, you was using it wrong"). From his debut album, a more soulful, introspective Jay-Z talks about the struggles he'd already faced. The hook samples Nas's 'Dead Presidents'.
No Church In The Wild
One of his stronger recent songs, this Kanye produced track also features Frank Ocean on the hook.
Dirt Off Your Shoulder
Off his supposed retirement album, 'The Black Album', this Timbaland produced track recalls the bouncy beats Jay-Z scored big hits with in the late 90s.
Izzo (H.O.V.A.)
A Jay Z anthem produced by Kanye. You know how it goes "H to izzo V to the…"
Otis
Another banger off the 'Watch The Throne' collab album between Jay and Kanye that samples a classic Otis Redding song (and the video is wild).
Can I Get A…
Another classic joint off the same album as 'Hard Knock Life', it sees Jay and another 90s superstar, Ja Rule, flowing over the bouncy Irv Gotti beat.
The City Is Mine Feat. Blackstreet
The Bad Boy formula of mixing R'n'B with rap can be heard in this smooth hit off Jay's second album, 'Vol 1... In My Lifetime'.
Excuse Me Miss Feat. Pharrell
Jay's always sought out the hottest producers and along with Kanye no one was hotter in the early 00s than Pharrell who produced this wavey beat as part of The Neptunes.
The Watcher 2 Feat. Dr Dre, Rakim and Truth Hurts
Dr Dre was one of the few big producers Jay hadn't worked with until this track, which also feature the legendary MC Rakim.
Run This Town Feat. Kanye West and Rihanna
Three huge artists, one huge hit.
Ni**as in Paris
You didn't think we'd miss out this banger from 2011, did you? Jay and Kanye tear it up on one of their collaborations from 'Watch The Throne'.