21 '4:44' Lyrics For When You Need The Perfect Instagram Caption
30 June 2017, 16:51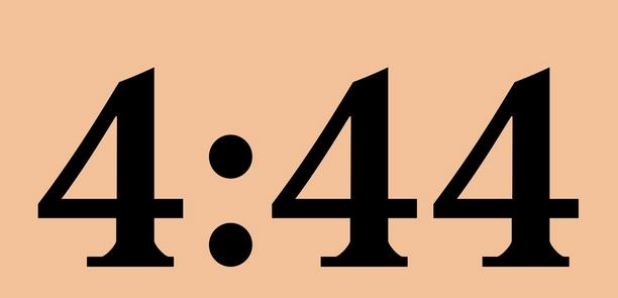 Hov's got you covered.
Jay Z has finally dropped his hotly-anticipated thirteenth album '4:44' and it's full to the brim of Insta-worthy lyrics.
After a four-year hiatus, Jigga has delivered some mega tunes with features from the likes of Frank Ocean, Damian Marley and more.
Ever the wordsmith, Jay has pieced together a hard-hitting, thought-provoking work that has definitely got fans talking...
Check out the best lyrical quotes from '4:44' below:
On relationships:
"Cried tears of joy when you fell in love" - 'Smile'
"I suck at love, I think I need a do-over" - '4:44'
"Got the heart of a giant, don't you ever forget" - 'Bam'
"What good is a ménage à trois when you have a soulmate?" - '4:44'
On life:
"A loss ain't a loss, it's a lesson / Appreciate the pain, it's a blessin'" - 'Smile'
"Pregnant pause, give you some second thoughts" - 'Marcy Me'
"We're supposed to vacay 'til our backs burn / We're supposed to laugh 'til our hearts stops" - '4:44'
"Y'all flirtin' with death, I be winkin' through the scope" - 'Marcy Me'
"See how the universe works? / It takes my hurt and help me find more of myself" - 'Legacy'
On your ex:
"My heart breaks for the day I had to explain my mistakes" - '4:44'
"Let the baddest girl in the world get away / I don't even know what else to say" - 'Kill Jay Z'
"I apologize, our love was one for the ages and I contained us" - '4:44'
On winning:
"I be skippin' leg day, I still run the world" - 'Bam'
"I don't post no threats on the Internet / I just pose a threat" - 'Moonlight'
"Came through the bushes smellin' like roses / I need a trophy just for that" - 'Marcy Me'
"Financial freedom my only hope / F**k livin' rich and dyin' broke" - 'The Story Of O.J.'
"Sometimes you need your ego, gotta remind these fools who they effin' with" - 'Bam'
On your identity:
"The more I reveal me, the more they 'fraid of the real me" - 'Smile'
"Streets is my artery, the vein of my existence" - 'Marcy Me'

"My story's too wide to fit inside the line" - 'Smile'
"You'd rather be old rich me or new you?" - 'Family Feud'