Who Is KiLL Edward, The Only Feature On J. Cole's New 'KOD' Album?
19 April 2018, 12:04 | Updated: 19 April 2018, 12:10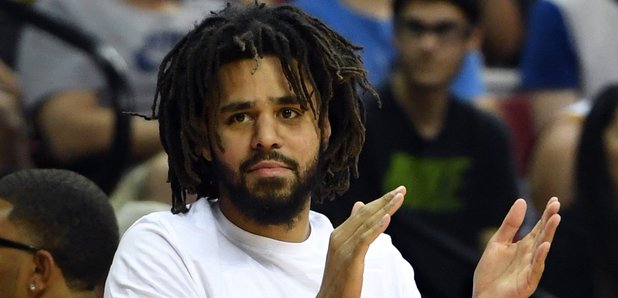 The rapper has only released one song.
J. Cole has released the official artwork for his highly-anticipated new album 'KOD'.
The rapper, who surprised fans with the album announcement this week, has unveiled the intriguing cover art for the project.
The front of the album features image of a confused king, with children taking drugs.
While the back of the album includes pictures of children and a variety of different drugs including marijuana, pills and lean.
The album artwork plays into the theme of J. Cole's new album 'KOD', which he revealed has multiple meanings.
As told in secret listening sessions in London and New York, the rapper said 'KOD' stands for 'King Overdosed', 'Kids On Drugs' and 'Killing Our Demons'.
However fans were quick to notice that J. Cole, who famously went double platinum with no features, has included another rapper on the tracklist.
Interestingly, the mysterious KiLL Edward features on two songs 'The Cut Off' and 'Friends'.
KiLL Edward released his first song on Spotify today called 'Tidal Wave'.
However some fans quickly noticed that the rapper sounded very familiar.
Listen below:
J. Cole has two songs on his new album featured with "kiLL edward"

kiLL edward only has one song on Spotify, released today

kiLL edward's voice sped up sounds very familiar pic.twitter.com/yjE7mMRZn5

— Kyrie (@Kyreezus) April 19, 2018
After speeding up the voice, KiLL Edward sounds very similar to J. Cole.
Meanwhile, J. Cole plans to release his fifth album 'KOD' tomorrow (20th April).