Watch Episode 4 Of J. Cole's 'Road To Homecoming' Documentary
7 January 2016, 10:43 | Updated: 7 January 2016, 10:46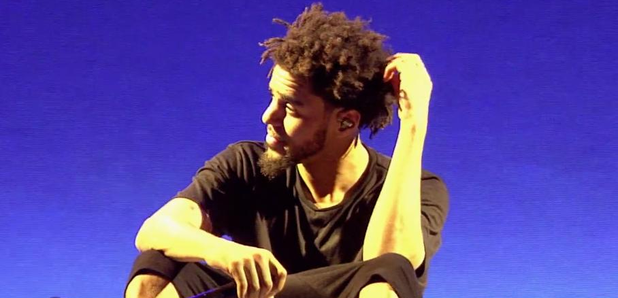 Cole invites fans backstage on Act III of his tour.
J. Cole has unveiled the final online episode of his highly anticipated 'Road To Homecoming' documentary.
In the latest instalment, Cole and his team prepare themselves for Act III of his 'Forest Hills Drive Tour'.
Cole shows fans the how his set was constructed - which was actually inspired by a Yale School of Drama production of the Norwegian play, 'The Master Builder'.
"Them big ass Kanye moments where he's just in front of a wall for the whole show, and then he's silhouetted. I didn't want that," said Cole who decided to make the stage look like his childhood home.
He also sets up a make-shift studio backstage at a gig and records a track five minutes before hitting the stage.
There are also brief cameos from Big Sean, Jeremih, YG and Pusha T.
Watch the 28 minute clip below:
The episode concludes at New York City's Madison Square Garden, a venue Cole has always dreamed of playing.
He also invites his former New York landlord Mohammad, who expresses his delight at seeing Cole live out his dreams.
The final episode of J. Cole's 'Forest Hills Drive: Homecoming' documentary series will premiere on 9th January on HBO.
The televised episode will show Cole's final performance in his hometown Fayetteville, where he was joined by Drake, Jay Z and more.