J. Cole Announces Surprise New Album 'KOD' Being Released This Week
17 April 2018, 10:11 | Updated: 17 April 2018, 10:13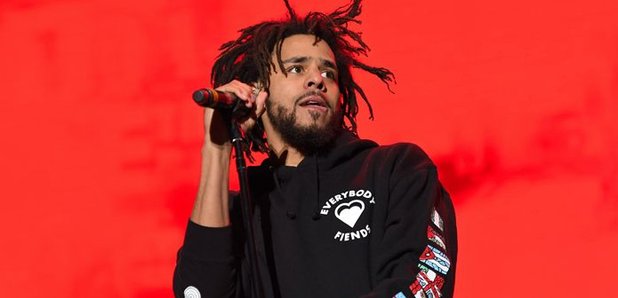 Cole is back!
J. Cole has announced his brand new album 'KOD'.
The US rapper, who has been relativity quiet in 2018 so far, has announced the album via a mysterious free show in New York City.
J. Cole's new album is set for release on 20th April 2018.
'KOD' will be Cole's fifth studio album, following up his 2016 LP '4 Your Eyes Only'.
Yesterday, J. Cole hosted a "first come first serve" event at Gramercy Theatre in New York, which he announced hours before via social media.
New album. KOD 4/20

— J. Cole (@JColeNC) April 17, 2018
Approximately 500 fans reportedly packed the venue to listen to the rapper premiere his new music, while no phones or cameras were allowed inside.
There is very little information about 'KOD' so far however people at the show have confirmed that the album name 'KOD' has multiple meanings.
According to @OnlyHipHopFacts, who was in attendance, it means "Kids on Drugs," "King Overdosed," and "Killing Our Demons."
Just left this event. Cole played us a new album called KOD, which has 3 meanings. Kids on Drugs, King Overdosed & Killing our Demons. https://t.co/QxCBf6xfCy

— Only Hip Hop Facts (@OnlyHipHopFacts) April 17, 2018
He played 10-12 songs. After the outro he played a song that he said was an intro to some other shit where he talks about a certain type of rapper, you'll know what that means when you hear it. Most of the beats were hard I can only recall 2 slow songs.

— Only Hip Hop Facts (@OnlyHipHopFacts) April 17, 2018
So far there is no information about song names or features - however J. Cole is known for choosing to release albums with no special appearances.