Lil Pump Responds To J. Cole's Alleged Diss On His New Album
23 April 2018, 13:13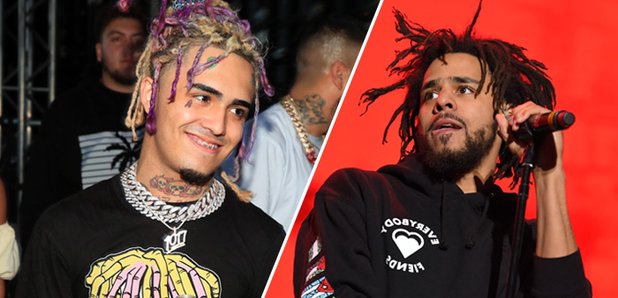 Here's what the rapper had to say.
Lil Pump appears to have responded to J. Cole's alleged diss on his new track '1985 (Intro to 'The Fall Off').'
After Cole dropped his new album 'KOD' last Friday, many listeners picked up on the suspected shots aimed at the 'Gucci Gang' rapper on the final song of the record.
"All these ni**as poppin' now is young," raps Cole in the song. "Everybody say the music that they make is dumb / I remember, I was 18 / Money, pu**y, parties, I was on the same thing."
After mentioning someone with a 'funky lil' rap name' , Cole adds: "Just remember what I told you when your s**t flop / In five years you gon' be on 'Love & Hip Hop.'"
In response, Li Pump took to social media to share a video message for the Fayetteville rapper, saying: "Wow you get so much props. You diss a 17-year-old. Lame-ass jit."
Lil Pump reacts to J Cole supposedly dissing him on his new album 'KOD' @lilpump @JColeNC pic.twitter.com/7ya0hn17AN

— WORLDSTARHIPHOP (@WORLDSTAR) 20 April 2018
This isn't the first time the pair have engaged in some form of beef. Back in 2016, Cole's song 'Everybody Dies' was perceived by many to be taking shots at the 'ESSKEETIT' rapper.
"I hate these rappers / Especially the amateur eight week rappers / Lil' whatever—just another short bus rapper" he says in the song.
Pump later responded with a diss track named 'F*ck J Cole", and frequently says the words in videos and across social media.