Did J. Cole Diss Kanye West & Drake In New Song 'False Prophets'? - WATCH
3 December 2016, 11:23 | Updated: 7 December 2016, 11:24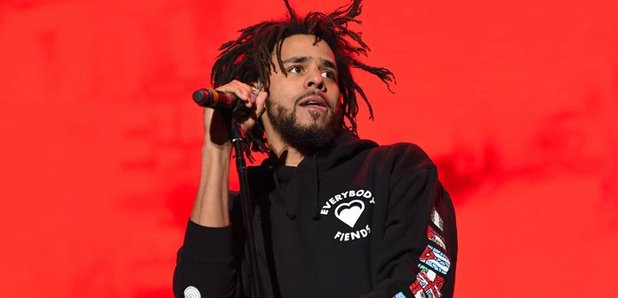 Cole isn't holding back.
J. Cole appears to have dissed Kanye West and Drake in a new song called 'False Prophets'.
In a new documentary called 'Eyez', Cole has some strong words for one rapper who calls himself a "genius" and another who "doesn't even write his sh*t."
In a clip from the 40-minute documentary, J. Cole vents his frustrations on the previously unheard track.
"Ego in charge of every move, he's a star/ And we can't look away due to the days when he caught our hearts," he raps.
"He's falling apart but we deny it/ Just to find the half-assed sh*t he drop, we always buy it."
Watch below:
He continues: "When he tell us he a genius but it's clearer lately/ It's been hard for him to look into the mirror lately.
"There was a time when this n*gga was my hero maybe.
"That's why his fall from grace is hard to take/ Cause I believed him when he said his sh*t was purer."
He also appears to take shots at Drake, who has been accused of using ghostwriters in his music.
"But come to find out these n*ggas, they don't even write they own sh*t," raps Cole.
"Here's a new style bubblin' up then they bite that sh*t, damn."
Interestingly, Cole also appears to take shots at close friend Wale in the second verse.
J. Cole's new album '4 Your Eyez Only' will be released on 9th December 2016.
Meanwhile, Kanye West has finally been released from hospital after being admitted for "erratic behaviour".