Is J. Cole About To Retire From Music?
1 August 2016, 13:33 | Updated: 1 August 2016, 13:42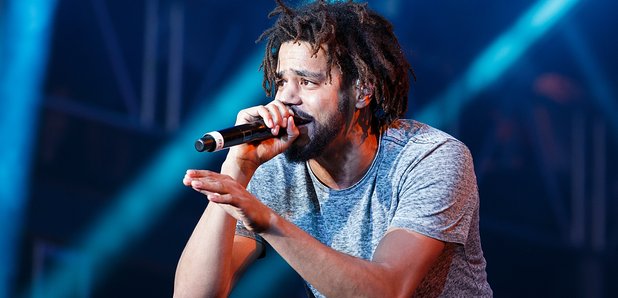 The rapper has voiced his frustrations.
J. Cole has dropped a huge hint that he could be ready to retire from music, after some cryptic lyrics on a new song with DJ Khaled.
The 31-year-old, who featured on 'Jermaine's Interlude' on Khaled's new 'Major Key' album, had some worrying news for Cole fans around the world.
On the mellow song, he raps: "N***as is out here dying / From police that flash the siren and pull up and just start firing.
"N***as murkin' each other, in murky water I try and swim / How the f*ck do I look when I brag to you about some diamond? / Said all I could say, now I play with thoughts of retirement."
Its not currently clear whether Cole was serious about the lyric or simply adding the line for effect.
However during a 2014 interview with Complex, the rapper made it very clear that he would never use the idea of retirement as a promotional tool.
While speaking about his latest album '2014 Forest Hills Drive', he said: "I don't know. I love [making music], so I'm not going to use that as [a sales pitch], like, "Last album — make sure you go out and buy.
"But I'm content if this is my last one, going out like this."
In the past Cole has also spoken openly on songs and in interviews about his frustration at social issues – which could be a reason for stepping away from the limelight.
Don't do it, Cole!