J. Cole Releases Tracklist For New Album '4 Your Eyez Only'
6 December 2016, 10:01 | Updated: 9 December 2016, 13:43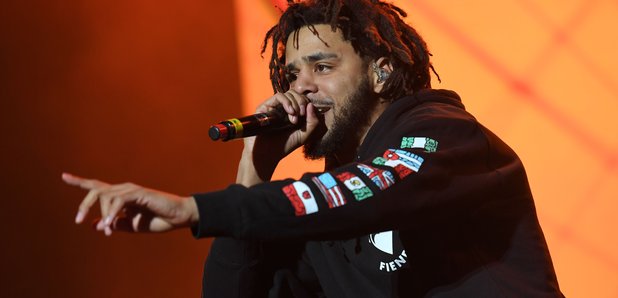 But there are some surprising omissions.
J. Cole has released the tracklist for his new album '4 Your Eyez Only'.
The rapper, who only announced the project last week, has now unveiled the official tracklist.
The 10-track album, which again appears to have no features, includes songs such as 'Immortal', 'Déjà vu' and Neighbors'.
Check out the full list below:
1. 'For Whom the Bell Tolls'
2. 'Immortal'
3. 'Deja Vu'
4. 'Ville Mentality'
5. 'She's Mine Pt.1'
6. 'Change'
7. 'Neighbors'
8. 'Foldin Clothes'
9. 'She's Mine Pt. 2'
10. '4 Your Eyez Only'
Interestingly, Cole has chosen to leave his latest songs 'False Prophets' and 'Everybody Dies' off the album.
He sparked controversy after appearing to diss Kanye West, Drake, Wale, Lil Yachty and more across both songs.
Speaking about the album on his new documentary 'Eyez', J. Cole said: "You get to this height or this level in your career, in terms of platform, the next one might go down, it could go up."
"You're never guaranteed to be this high again. While I'm here, let me use this opportunity to say the realest sh*t I've ever said."
J. Cole's new album '4 Your Eyez Only' is set for release on 9th December.