J Cole Releases New Mixtape 'Revenge Of The Dreamers', Stream It Now
29 January 2014, 09:44 | Updated: 29 January 2014, 10:03
The rapper has celebrated his 29th birthday by launching his own Dreamville label and giving fans 11 free tracks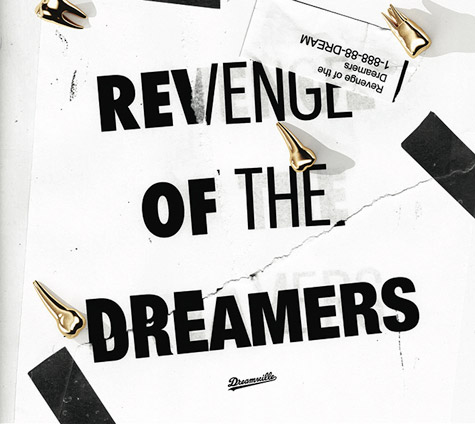 J Cole doesn't receive gifts on his birthday, he gives them. And yesterday (28th January 2014) he gave fans the gift of a brand new mixtape entitled 'Revenge Of The Dreamers'.
A gift for you from Dreamville. Celebration. Thank you for the Birthday love. Much Love to Interscope

— J. Cole (@JColeNC) January 29, 2014
On the 11-track mixtape you'll find Cole's original version of the popular TLC assisted track 'Crooked Smile' and a freestyle over Tupac's 'Ambitionz Az A Ridah'.
You can stream or download 'Revenge Of The Dreamers' below. (Warning: the mixtape contains strong language that some people may find offensive.)
The 'She Knows' rapper was also celebrating the news that his label Dreamville, which he formed back in 2007 with Omen, Bas and KQuick, has partnered up with Interscope Records. In a hand-written message posted on Twitter Cole writes 'This is only the beginning!'
1-888-88-DREAM pic.twitter.com/nCQZZdwrK1

— J. Cole (@JColeNC) January 29, 2014