Did Bryson Tiller Steal J. Cole's 'Deja Vu' Beat For 'Exchange'?
12 December 2016, 11:53 | Updated: 12 December 2016, 11:56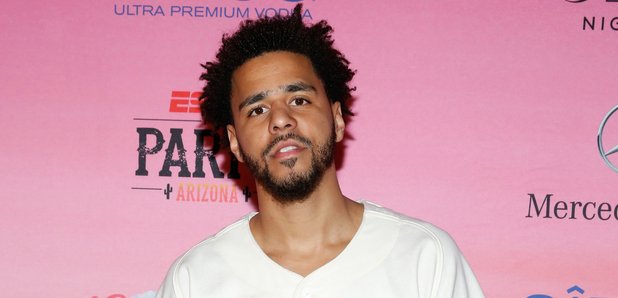 The producers of both tracks are at loggerheads.
After dropping his incredible new album '4 Your Eyez Only' last week, J. Cole has faced some controversy concerning one of the records's standout tracks, 'Deja Vu'.
Shortly after the album dropped, comparisons between 'Deja Vu' and Bryson Tiller's hit 'Exchange' soon began to surface.
Producers Vinylz and Boi-1da co-produced Cole's track, and are now accusing US producer Foreign Teck of stealing their material and using it in Tiller's song, which was released first.
An argument soon erupted on Twitter, with Vinylz labelling Foreign a "thief":
Me and @Boi1da made that exchange beat first. It was stolen from us by a thief named @ForeignTeck . Cole song was recorded before exchange

— Vinylz (@Vinylz) December 9, 2016
I sent this thief a video of me making the Deja Vu beat..a week later he post a beat on ig with the same drums. I made him take it down.

— Vinylz (@Vinylz) December 9, 2016
He said "I'm sorry bro.. I was inspired . I look up to you" few months later he decides to remake the whole beat and give it to Bryson

— Vinylz (@Vinylz) December 9, 2016
He even offered me publishing on the song.. why would u offer publishing if you didn't steal it?...

— Vinylz (@Vinylz) December 9, 2016
The producer did assure Tiller that the accusations were not aimed at him directly:
S/o to my brother Bryson . He has nothing to do with this. This is all directed at the producer

— Vinylz (@Vinylz) December 9, 2016
Foreign soon responded, claiming that he was innocent:
it's easy to pick the bigger producer and run with it. but facts are if he had an argument i would've BEEEEEN fucked. clearly

— Foreign Teck (@ForeignTeck) December 9, 2016
But the accusations didn't stop there.
Boi-1da also claims that Foreign stole his drum pattern for Meek Mill's 'U Know':
Then go listen to Meek - U know and Deja Vu back to back. Ripped my drum pattern. Shit brazy lol no class

— Boi-1da (@Boi1da) December 9, 2016
Vinylz then topped the argument off with a screenshot of a deleted tweet from Foreign, implying that the producer 'snitched on himself':
The drums from "you know" by Meek Mill..are the same exact drums from Deja Vu by Cole... he snitched on himself and deleted this tweet... pic.twitter.com/FhN3tK6L8E

— Vinylz (@Vinylz) December 9, 2016
Both songs sample 'Swing My Way' K.P. & Envyi.
The argument is yet to be officially settled.
What is really going on?!