T.I Reveals What Was Said On The Phone Call That Ended Snoop Dogg And Iggy Azalea Feud
22 October 2014, 09:58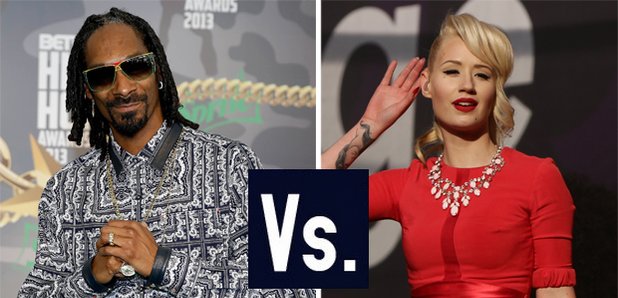 This is what T.I said to Snoop Dogg before he apologised.
The Snoop Dogg and Iggy Azalea beef that kicked off last week ended not long after it began when Snoop Dogg posted an apology video on his Instagram, crediting a phone call from T.I as the reason he decided to make peace.
Iggy's mentor and collaboration T.I has revealed what exactly went down during that phone conversation and why he decided to get involved.
"Me and Snoop have a long-standing personal and professional relationship," T.I. explained in an interview with MTV. "I have a huge amount of admiration, love and respect for him and for what he's done for the game — for people like me to be able to do what we do — and when I called him it was a very, very, very cordial, respectful [conversation]."
"He immediately said he knew what I was calling about and just assured me [that it was] nothing to even worry about. It's over with. And we started talking about something else immediately."
The feud began when Snoop Dogg posted a photograph that he claimed to be 'Iggy Azalea with no make up on' on Instagram, to which she responded on Twitter.