Iggy Azalea Unveils 'The New Classic' Tracklisting
10 March 2014, 10:21 | Updated: 10 March 2014, 12:58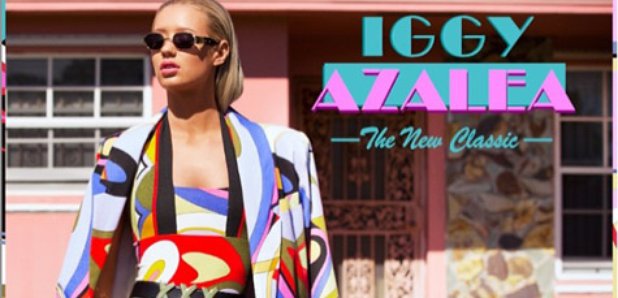 The Change Your Life singer has finally revealed the tracklisting for her debut album.
Iggy Azalea has dropped the tracklisting for her highly anticipated debut album The New Classic.
The album features T.I assisted track 'Change Your Life,' 'Work' and her latest single 'Fancy' featuring Charli XCX.
Of the 12 tracks on the album Iggy also enlists back up for 'Black Widow', which Rita Ora jumps on for, '100,' which features Watch The Duck and 'Lady Patra' featuring Mavado.
The New Classic Tracklisting
1. Walk the Line
2. Don't Need Ya'll
3. 100 feat. Watch the Duck
4. Change Your Life feat. T.I.
5. Fancy feat. Charli XCX
6. New Bitch
7. Work
8. Impossible Is Nothing
9. Goddess
10. Black Widow feat. Rita Ora
11. Lady Patra feat. Mavado
12. F**k Love
Deluxe
13. Bounce
14. Rolex
15. Just Askin'
The tracklisting comes just a week after Iggy dropped the video for her new single Fancy, which sees the Aussie rapper pay homage to the 1990's classic film Clueless, with some strikingly similar outfits.
The New Classic is due for release on 21st April.