Snoop Dogg Has Apologised To Iggy Azalea After A Call From T.I
16 October 2014, 09:42 | Updated: 29 October 2014, 10:38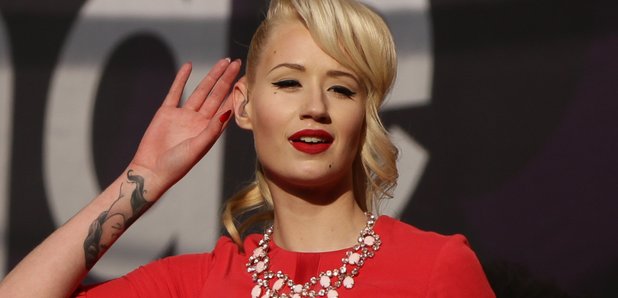 Read about the latest in the Iggy-Snoop Dogg feud.
Update
The short-lived war between Iggy Azalea and Snoop Dogg is officialy over, according to Snoop himself. All it took to end the feud was a call from Iggy's mentor and Snoop's friend, T.I.
"I apologise, i'm sorry, I won't do it again" Snoop said in an Instagram video.
In tweets that have since been deleted, the Aussie rapper thanked Snoop for his apology and said it was time to move on.
14/10/14
Iggy Azalea has taken to Twitter to respond to an Instagram meme Snoop Dogg posted mocking her earlier in the week.
In tweets sent directly to Snoop, the 'Fancy' rapper said she felt "disappointed" that he would post such a photo for no reason.
The picture, which has since been removed from Snoop's Instagram account, showed someone with cornrow braids and was captioned "Iggy Azalea with no make-up".
"Why would you post such a mean pic on insta when you send your body guards to ask me for pictures everytime we are at shows?" Iggy tweeted Snoop Dogg directly.
"Every time I've ever spoken to you you've always been nice as hell, I'm disappointed you'd be such an ass for no reason."
The Aussie, who has recently been nominated or six AMA's after a successful year, also conversed with a fan on Twitter, expressing that she feels "women are supposed to sit back and let men sh*t on them and if we question it we are "emotional" "butt hurt" or just a B**TCH".