Iggy Azalea Responds To Claims Nick Young's Ex Is Pregnant With His Baby
30 June 2016, 13:11 | Updated: 30 June 2016, 13:14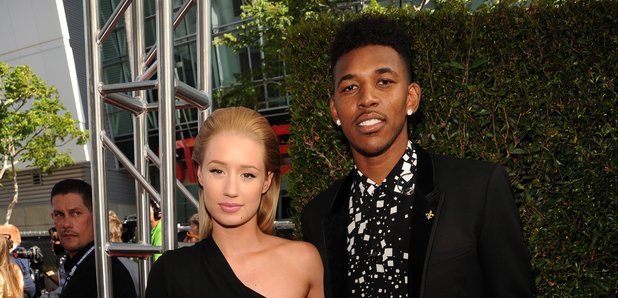 Iggy says she found out online, just like the rest of us.
Iggy Azalea has taken to Twitter to air her frustrations about media reports that her ex-fiance, Nick Young, might be having a baby with his ex-girlfriend.
Reports surfaced online this morning that Nick's ex is allegedly four months pregnancy with his baby, but the 'Fancy' singer revealed that if it's true, she had no idea until she read the articles herself.
Iggy also revealed the reason she did break up with Nick, saying that she caught him cheating on her in their own home through security footage.
I have never even been told by nick that his baby mother is pregnant so if this is true I'm finding out via E news.

— IGGY AZALEA (@IGGYAZALEA) June 30, 2016
I broke up with Nick because I found out he had brought other women into our home while I was away and caught them on the security footage.

— IGGY AZALEA (@IGGYAZALEA) June 30, 2016
This is just like a second shot to the chest. And I feel like I don't even know who the hell it is I've been loving all this time.

— IGGY AZALEA (@IGGYAZALEA) June 30, 2016
Nick Young is yet to respond to the comments.
It was actually Lifeandstylemag.com that broke the alleged news about Nick's ex being pregnant.
"Nick waited until Keonna was four months pregnant to tell Iggy the news," they report an insider told them, adding; "he was drunk and had a lapse in judgment."