21,000 People Have Signed A Petition To Strip Iggy Azalea Of Billboard Award
28 May 2015, 15:14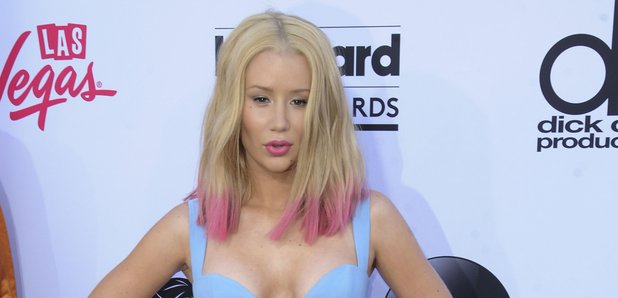 Apparently, 'Fancy' was released outside of the eligible time window for the award.
A petition to strip Iggy Azalea of her Billboard Music Award has garnered 21,000 signatures online.
The Australian rapper was given the award of Top Rap Song for her single 'Fancy', beating out Nicki Minaj and Bobby Shmurda. As the petition points out, however, the song is technically ineligible under Billboard's own rules.
In order to qualify for nomination, tracks should have been released between released between March 10, 2014 and the end of March 2015. 'Fancy' came out on February 17, 2014 – almost a month before the eligible time window begins.
Iggy is not the only artist that Billboard have bent the rules for. Pharrell, who won the Top R&B Song award for 'Happy' and was also nominated for Top R&B Album, was ineligible for both categories due to falling foul of the award release timing rules.

Billboard have not commented as yet but the petition has been closed after receiving a response from the award show's production company. In a update, the petition makers said a spokesperson from Dick Clark Productions had confirmed to them that Iggy would keep the award. The petition was just three thousand short of reaching its target.
Chrissy Teigen, who co-hosted the awards, was caught looking rather unhappy at Iggy Azalea's arrival at the award ceremony.