Iggy Azalea Admits She Had "Psychotic Breakdown" Last Year
18 March 2016, 11:57 | Updated: 18 March 2016, 17:29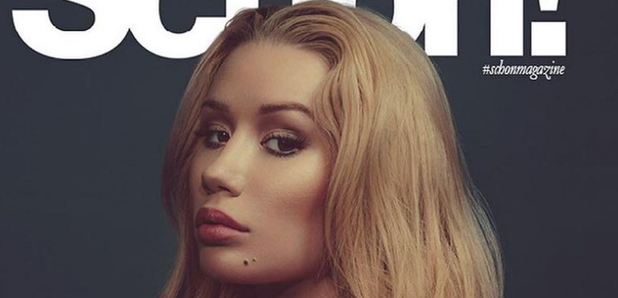 The rapper has opened up.
Iggy Azalea has revealed that she suffered a psychotic breakdown in 2015.
The 'Fancy' rapper cancelled her Great Escape tour last year without any explanation.
However she has now revealed to Schon magazine that she was in a very dark place.
"Last time, the tour that I ended up cancelling, because I had to have a psychotic breakdown last year, now we're going to do North America and the rest of Europe, which I didn't feel like I was in the place to do that last time," she said.
"I felt tired and stressed out. Now, I feel like my energy's been renewed."
She also gave her opinion about her perception in the media, following a number of negative headlines last year.
"It made me feel very out of control of my own life or my ability to have my own perception of who I was.
"You don't want someone else writing your narrative and making you the villain. Then I just realised that, you know what, you can't control it and I think I accepted that and moved on to living my life."
Meanwhile, Iggy Azalea has just revealed the full version of her new single 'Team'.
The upbeat pop track has similarities with her previous hit single 'Fancy'.