Iggy Azalea Drops New Song 'Million Dollar Dream': New Music
9 May 2014, 09:52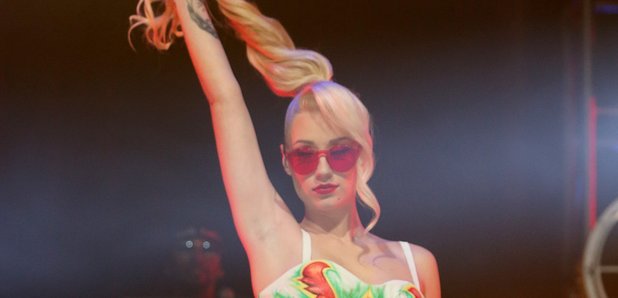 Hear the new song for the 'Million Dollar Arm' soundtrack.
Iggy Azalea has unveiled her new bhangra-centric song 'Million Dollar Dream', made for upcoming Disney film 'Million Dollar Arm.'
The track sees the 'Fancy' singer team up with Academy Award-winning composer A. R. Rahman - best known for his work on Slumdog Millionaire and Indian singer Sukhwinder Singh.
Listen to Iggy Azalea - 'Million Dollar Dream':
Iggy uses the track to tell the inspirational story in the Disney movie - that of two men who won an Indian baseball reality show and went on to become professional pitchers. "I got this million dollar arm throwing everything I got into this million dollar dream" she raps.