Iggy Azalea Reveals New Song 'Azillion' From Upcoming Album
11 January 2016, 16:31 | Updated: 11 January 2016, 16:38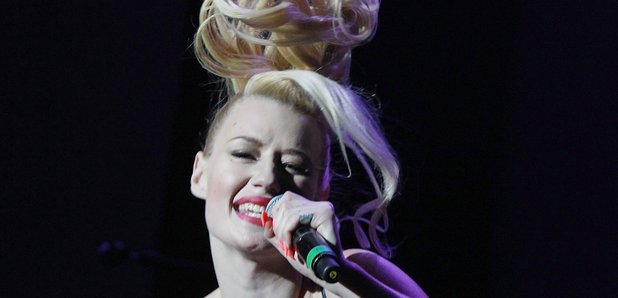 Iggy is back.
Iggy Azalea has unveiled the first song to be taken from her upcoming album 'Digital Distortion'.
The Australian rapper, who has been quiet in recent months, has released a new bass-heavy electro banger called 'Azillion'.
"Now what's a milli' to a billion? / Forget a billi', keep it trillion / We lookin' pretty in the building / Lookin' like a trillion, feelin' like azillion," she raps on the anthemic chorus.
Listen below:
(Warning: This track contains strong language that some people may find offensive.)
Iggy is currently working on the follow-up to her 2014 debut album 'The New Classic', which will reportedly feature an appearance from her fiancée Nick Young.
"It's gonna be the best album of 2016," he told Billboard.
"I see how hard she be in the studio and I heard a couple songs. Couple surprises and a lot of features on there. It'll be dope."
'Digital Distortion' currently has no release date.