Future Responds To JAY-Z's '4:44' Diss
4 July 2017, 10:17 | Updated: 4 July 2017, 10:20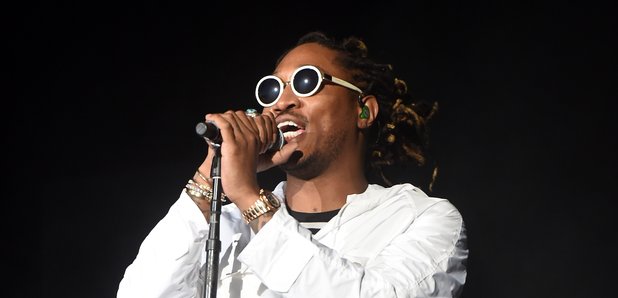 Future isn't impressed.
Future appears to have responded to JAY-Z's disses from his new album '4:44'.
On JAY's new album, the New York rapper took thinly-veiled shots at rappers who hold stacks of cash next to their ears.
"You're on the Gram holding money to your ear, there's a disconnect / We don't call that money over here," raps JAY on one of the album standouts 'The Story Of O.J.'
Future, who has regularly posed for this type of picture in the past, had a comical response to the lyric on Snapchat.
Lmao @1Future responding to Hov via Snap pic.twitter.com/OpHvX5Nzh8

— Rap Dose (@RapDose) July 4, 2017
The rapper posed with another huge stack of cash, alongside the caption "U ain't got the juice like dat. MOOD".
Interestingly, JAY-Z fired a more direct diss at Future on one of '4:44's more controversial songs 'Kill JAY-Z'.
He raps: "In the Future other n*ggas playing football with your son", which is a direct reference to Future's family – where AFL player Russell Wilson often looks after the son he shares with Ciara, baby Future.
Future has directly responded to JAY-Z's diss about his son, however the rapper appears to have sent Hov a clear message.
Meanwhile, JAY-Z's new album '4:44' is rumoured to be released on other streaming platforms this week, despite being a TIDAL exclusive.