Play Future And Kanye West's Video Game For 'I Won'
8 May 2014, 10:00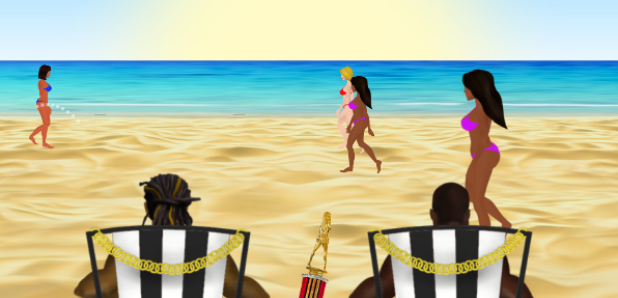 This is kind of addictive.
In celebration of his new Kanye West assisted single 'I Won', off his 'Honest Album', Future has unveiled a video game entitled 'I Won The Game.'
Play 'I Won The Game' below:
The game sees Future and Kanye pull up their deck chairs on the beach, with tons of bikini-wearing women walking past and 'I Won' playing in the background. The idea is to throw chains at the women and score points in order to turn them into trophies. Simple and addictive enough.
Future released 'I Won' as a part of his sophomore album, which also sees him hook up with Pharrell, Andre 3000, Drake and more. You can watch the official video for 'I Won' here.