Future Is Being Trolled After Ciara's Husband Russell Wilson Secures A $140 Million Contract
18 April 2019, 10:28 | Updated: 18 April 2019, 11:05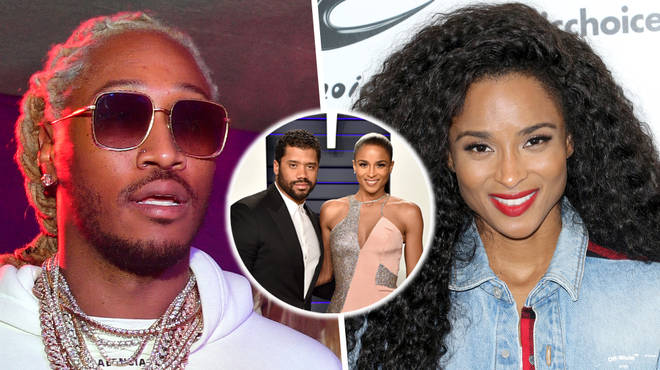 Future is getting roasted on Twitter following Russell Wilson and Ciara's huge announcement on Instagram. The NFL player has secured a $140 Million Dollar contract...
Future and Ciara was once in a long term committed relationship, where the couple believe they would be together forever. Their relationship spawned the life of their beautiful son together, Future Zahir.
Although he is Future's son, he spends a lot of time with Ciara and her husband Russell Wilson. The family are bound to be set for life as Russell Wilson has officially become the highest-paid player in the NFL, signing a $140 million contract. But fans won't let Future live it down.
Just yesterday, Ciara took to Instagram to reveal how proud she is of her husband and his achievements. The video was made while the couple were laying down in bed, cuddled up besides each other.
Many fans are wondering how Future is feeling after his ex Ciara 'levelled up' with her 'wealthy, loving' husband. Fans are ruthless and are suspecting whether or not Future is going to be happy that his child will be well taken care of.
On Twitter, many fans are trolling Future after it was announced that his baby mother's husband got his gem. Many are letting Future know he messed up by letting somebody like Ciara go.
Other fans are roasting Future for letting another man be in his son's life, in the way that Russell Wilson is with Zahir. See the Tweets below...
>
>
>