Future & Drake Mention Kylie Jenner In New Song Snippet - LISTEN
2 March 2018, 12:33 | Updated: 2 March 2018, 15:12
Future and Drake are set to spark controversy...
Future has teased a brand new collaboration with Drake, ahead of his new album.
The 'Mask-Off' rapper, who features on DJ Khaled's new single alongside Beyonce and JAY-Z, has lined up another superstar collaboration.
In the snippet shared on Future's official Snapchat story, he can be heard rapping about Kylie Jenner – who recently had her first child with Travis Scott.
"Kylie Jenner is a side-piece, I got 20 motherf*cking Kylie's, I got 20 damn Kylie's," he raps over the trap instrumental.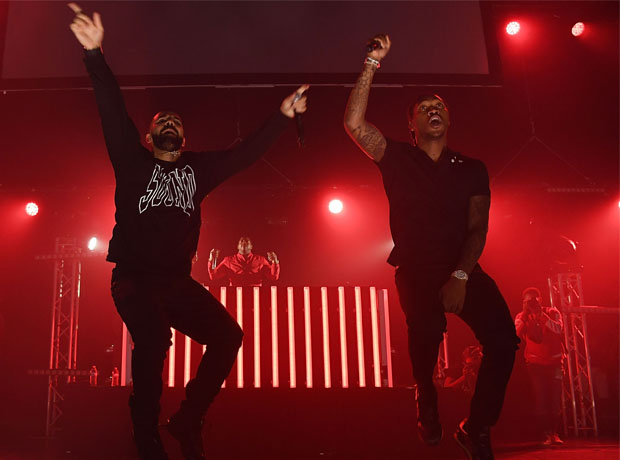 While Drake adds his own verse, name-dropping another member of the Kardashian clan.
"I got 20 damn Kendall's, young slim baddies and they're in Vogue," raps Drizzy.
Interestingly, Drake also raps that he has got "20 f*cking Gigis", after he was rumoured to have dated Gigi Hadid's sister Bella last year – sparking a feud with The Weeknd in the process.
The song is expected to be taken from Future's forthcoming studio album.
Listen to the snippet above.
Future recently released his comeback single 'I.C.W.N.T', following up a collaboration with Tinashe called 'Faded Love'.