Future Remixes Beyoncé's 'Drunk In Love': New Music
30 January 2014, 10:33 | Updated: 30 January 2014, 11:17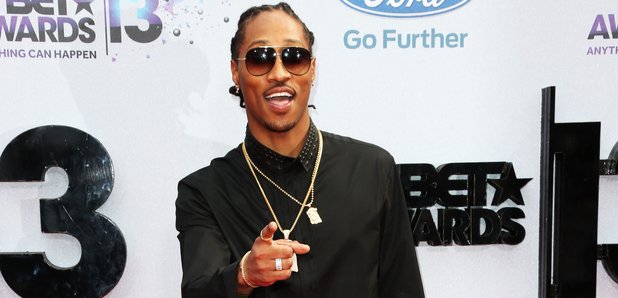 Beyoncé and Jay Z's latest collaboration gets a reworking from Future.
We don't know if he was inspired by Jay Z and Beyonce's Grammys performance at Sunday night's awards show or Vin Diesels self-shot interpretation of the song (probably the former), but Future has remixed Bey's new song 'Drunk In Love'.
The rapper sticks to Bey's beat but mixes up the lyrics, signing; "We woke up in the kitchen screaming honest stuff happen to us." In line with Jay's rap verse that appears towards the end of the track, Future gets comfortable spiting; "Sippin' on some champagne, f****n' up the bedspring/changin' up your last name".
Listen to Future's remix of 'Drunk In Love' below:
(Warning: This song contains language that some people may find offensive).
Wen he's not covering Beyonce tracks Future's been busy putting the finishing touches on his forthcoming album 'Honest,' for which he plans on revealing the cover art and release date next week.