Future Teases New Song Featuring Drake 'Never Satisfied': New Music
14 April 2014, 13:01 | Updated: 15 April 2014, 17:47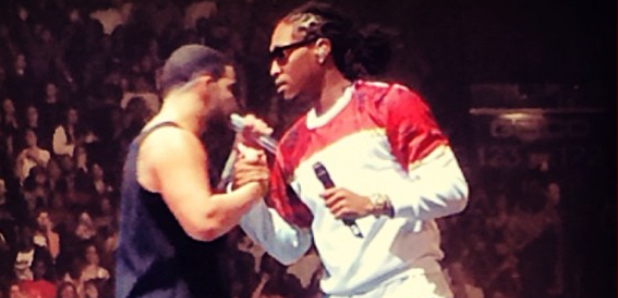 Kanye West last week, Drizzy Drake this week.
Drake and Future have teamed up for new song 'Never Satisfied' which will feature on Future's upcoming debut album 'Honest.'
Listen to Future Feat. Drake - 'Never Satisfied' below:
(Warning: This song contains language that some people may find offensive.)
The Mike WiLL Made It produced track hears Drizzy talk about never having enough money as he's heard opening the track in the 30 second snippet.
"Time after time after time, moneys all I get and there's still money on my mind, I ain't ever satisfied" Drake says.
Drizzy isn't the only big name Future's got hold of for his album, due on 22nd April. Last week the rapper unveiled Kanye West assisted 'I Won,' plus there will be appearances from Pharrell, André 3000 and Wiz Khalifa.