Watch Frank Ocean's First Video Interview In Four Years
20 October 2016, 12:04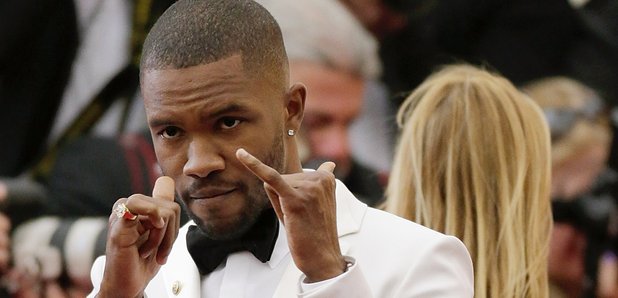 The elusive musician talked shoes, POTUS and Hillary Clinton.
Frank Ocean gave his first televised interview in almost four years at the White House State Dinner this week.
The 'Blonde' musician was being photographed with his mother and plus-one, Katonya, when he was approached by reporters.
Watch the short-but-sweet interview below:
Frank Ocean's interview at the White House. First interview in almost 3 years pic.twitter.com/MZqdsdAyM4

— Frank Ocean Daily (@TeamFrankDaily) October 19, 2016
Ocean, who was wearing black-and-white checked Vans with his suit, was quizzed on his shoe choice for the evening.
A hesitant Frank spoke in his usual low-key manner, with his mother waiting in the wings.
Katonya posted this picture on her Twitter account with the heartfelt message:
I am so blessed to have a son that includes me in his once in a lifetime events!!! I just hugged our First Lady!!!! #statedinner pic.twitter.com/Q0qTVsk2nK

— katonya breaux (@katonya) October 19, 2016
The singer also said he was looking forward to asking Obama "if he had fun these last eight years… and congratulate him, too." he told the interviewers.
The conversation moved onto Hillary Clinton, and when asked if he would do a concert to show his support, he said, "probably not."
"We're running out of time, I think. Might have to catch you in four years," he said before leaving.
Also in attendance was Chance the Rapper, who brought his father as his plus-one to the star-studded evening.