Frank Ocean Slammed By Fans For "Weak" Parklife Performance - WATCH
12 June 2017, 10:24 | Updated: 12 June 2017, 10:34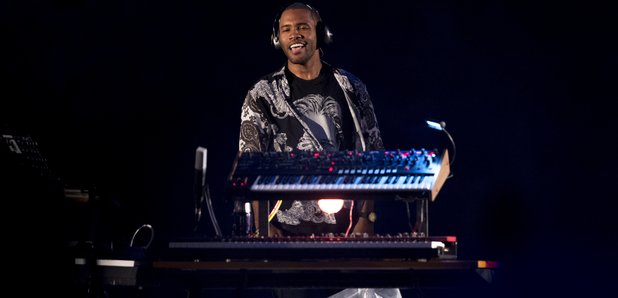 Fans were not happy.
Frank Ocean has been criticised by fans for an unsatisfactory performance at Manchester's Parklife festival.
The elusive singer, who was performing in the UK for the first time since 2014, was a headliner on Sunday's main stage.
However the 'Blonde' singer was reportedly late for his set, causing fans to turn against him.
Watch a clip from his performance below:
Frank Ocean Performing 'Nights' @ Parklife!
pic.twitter.com/jFcR20HD5b

— Animal House (@AnimalXHouse) June 12, 2017
One fan described it as "the worst headline performance in Parklife history".
I like Frank Ocean but I can't get over just how shit he was tonight?? Has to be one of the worst headline performances in Parklife history

— Jordan (@Its_Jordannn) June 12, 2017
parklife was a movie. frank ocean was shit but i'm trying to discard that memory from my life

— (@blkgirIemoji) June 12, 2017
So so so so disappointed with frank ocean at parklife, he has the voice of a angel but this one has been a no from me

— mads (@mysticmadeleine) June 11, 2017
£125 spent on a parklife ticket mainly for Frank Ocean for him to turn up 45 minutes late n sings 3 lines of Solo

— zoe (@zoemoyler98) June 11, 2017
would have probs been better if Frank Ocean didn't turn up to Parklife. With a voice of an angel ur show shouldn't be 70% backing track

— Jess (@jsca_) June 12, 2017
Don't @ me but frank ocean was weak at parklife, such an shit performance. I would rather listen to 1975 which is a lot for me to say.

— A|\| ï$ (@JustAnis_) June 12, 2017
Over the weekend, Frank Ocean made his comeback appearance at Denmark's Northside Festival – performing live for the first time in three years.
Interestingly, Frank Ocean recently cancelled a series of live performances, citing "production delays".