The Internet Is Convinced That Frank Ocean Is Dropping His New Album Today
3 June 2016, 11:13 | Updated: 3 June 2016, 11:20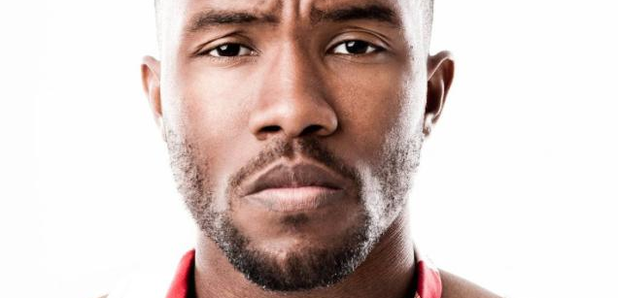 Has the day finally arrived?!
While Frank Ocean fans wait desperately for any news about his new album, rumours have emerged suggesting that the highly-anticipated project is dropping today.
The rumours began when a Twitter account called @snatchedbops made a surprise announcement about Ocean's new album, claiming that it will be released on 3rd June.
Frank Ocean's new album is OFFICIALLY dropping this Friday (June 3rd) - GET READY! pic.twitter.com/vZyz5lm6xy

— Snatched Bops (@SnatchedBops) June 2, 2016
Despite no official confirmation from Frank Ocean, the news sparked mass hysteria among fans on Twitter.
Check out some of the best reaction below:
Like I don't play when it comes to Frank Ocean like I love him & if it ain't no album Friday I wanna fight whoever started the rumor lbs

— Word is bond (@lits0ul) June 2, 2016
the rumor about frank ocean dropping his album tomorrow i don't believe it but i'm still lowkey hyped just in case

— leonardo (@ffuckmeup) June 2, 2016
Y'ALL ARE NOT GONNA MAKE ME FALL FOR THIS FRANK OCEAN HYPE AGAIN, I REFUSE

— Shanicia. (@shvniciv) June 3, 2016
Frank Ocean really needs to stop playing with our emotions.

— Erica (@Eri_Rho) June 2, 2016
Rumor has it Frank Ocean is dropping his album tomorrow, I been waiting 4 whole years for this shi* pic.twitter.com/ttfo1kNkEt

— Austin Janice (@AJanice15) June 2, 2016
This isn't the first time there have been questionable Frank Ocean album claims, with singer not dropping a project since 2012's 'Channel Orange'.
However rumours have begun to get stronger after the singer reportedly held a secret album listening party last month.
There have also been a number of collaborators including Chance The Rapper and James Blake who have spoken about the whereabouts of Frank and his album.
"I know he's away making a masterpiece. I think that Frank is very, very focused on his catalogue," said Chance in an interview.
"Anything that you hear him on that's a feature was recorded a long time ago… I don't think Frank is working on anyone's stuff except for his own."
So... where is Frank Ocean's new album?!