Fetty Wap Has Just Become A Father For The Seventh Time
22 March 2018, 10:38 | Updated: 22 March 2018, 15:37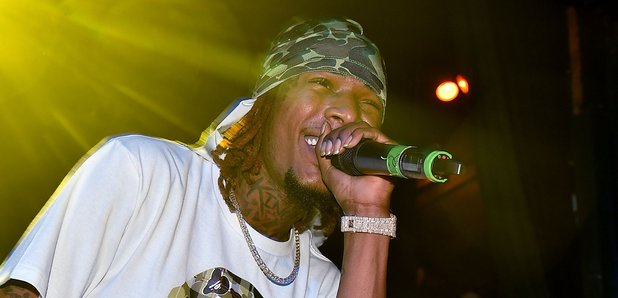 His ex Alexis Skyy gave birth to his sixth child just two months ago.
Fetty Wap has just welcomed his seventh child.
Just two months after his ex girlfriend Alexis Skyy gave birth to their daughter Alaiya, the 'Trap Queen' rapper has become a father for the seventh time.
The baby's mother Lezhae Zeona shared a video of her cuddling her newborn baby boy on Instagram Live. Fetty and Zeona already share a daughter together, 3-year-old Zaviera Maxwell.
It's unclear whether or not the pair are together, and Fetty is yet to publicly acknowledge the birth of the little boy.
Prior to the birth of their new baby, Zeona publicly slammed Fetty for not being involved in their first child's life.
"I'm putting in overtime to make sure she doesn't ever meet a ni**a like her father," Zeona wrote on Twitter in 2016. "Let's be real, I raise Za ALONE you're never here you come see her for 20 mins-2 hrs max a few times a month."
She later tweeted that the rapper should be able to count the number of times he's "made a bottle" or "changed a pamper" on his hands.
You can count on your hands how many times you've made a bottle and changed a pamper

— Lezhae Zeona (@LezhaeZeona_) 17 July 2016
As well as the two children he shares with Zeona and his daughter with Skyy, Fetty is father to another four children.
He has a son named Aydin Zoovier, 6, a daughter named Khari Barbie, 2, who is two months older than his daughter Amani, followed by yet another daughter named Lauren who is a few months younger than her.
Alaiya, who was born in January, was born three months premature and has remained hospitalised since her birth. She still requires help breathing and is using a feeding tube.
Soon after news broke of Fetty's new arrival, Alaiya's mother Skyy took to Twitter to confirm that the countdown to her daughter's release has begun.
"I swear being your mother is the best thing that happen to me," she wrote on Twitter.
I swear being your mother is the best thing that happen to me the count down begins pic.twitter.com/PGTYDD5uN8

— alexis skyy (@alexiis_skyy) 20 March 2018