WATCH: Michael Phelps Lip-Synced Eminem's 'Lose Yourself' And Completely Crushed It
13 September 2016, 10:13 | Updated: 13 September 2016, 10:28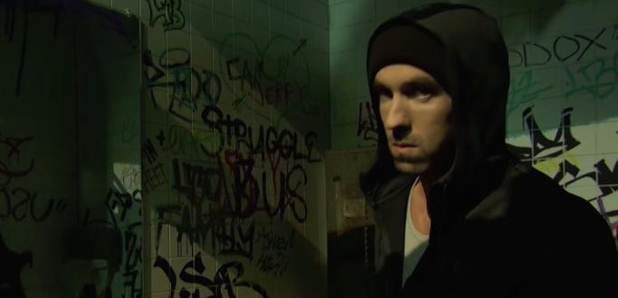 Can the real Slim Shady please stand up?
Olympic swimmer Michael Phelps took on Eminem's classic hit 'Lose Yourself' on Lip Sync Battle US and completely smashed his performance.
In full '8 Mile' mode, Phelps wore a hoodie and had an intense glare as he performed.
Watch the epic lip-sync below:
Michael Phelps lip sycning to "Lose Yourself" by Eminem is the BEST thing you'll see today. (via: Spike) pic.twitter.com/W2Dlt6Wt9s

— Kyle Sockwell (@kylesockwell) 12 September 2016
Interestingly, the performance even caught the attention of the real Slim Shady, who posted a rare tweet.
But wait until you see me swim. https://t.co/NjfTyThKIx

— Marshall Mathers (@Eminem) September 12, 2016
"But wait till you see me swim," he joked.
The special 'LSB: All-Stars Live' episode of Lip Sync Battle also included Terry Crews, Olivia Munn and John Legend – who took on OutKast's classic hit 'Hey Ya! Alongside Stevie Wonder.