Watch Eminem Bring Out 50 Cent & Dr. Dre During Action-Packed Coachella Performance
17 April 2018, 14:39 | Updated: 17 April 2018, 14:43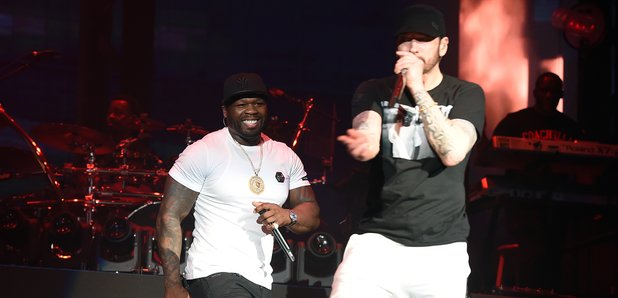 Em requested for the performance not to be live-streamed.
Eminem took to the stage for his highly-anticipated Coachella performance in Indio, California.
The headliner, who recently released new album 'Revival', hit the stage alongside 50 Cent, Dr. Dre and more, during an eventual show.
Interestingly, Eminem requested for the performance to not be live-streamed, unlike Beyonce's show-stopping extravaganza.
However clips of the live show have been captured by fans.
Watch Eminem bringing out Dr. Dre
Watch 50 Cent join Eminem on stage
Eminem's performance follows incredible sets by Beyonce, Cardi B and more during the first week of Coachella 2018.
Rihanna, who was at the California event enjoying the music festival as a fan, was spotted wearing a Gucci ski-mask despite temperatures reaching over 32 degrees Celsius.