Eminem Admits He Uses Tinder & Strip Clubs To Meet Women
19 December 2017, 10:18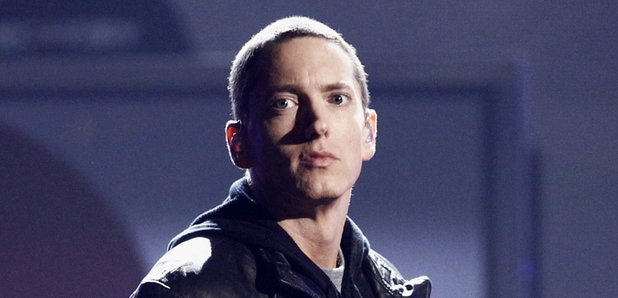 Eminem opened up in an extremely rare interview.
Eminem has admitted that he uses Tinder to meet new women during a rare interview with US news site Vulture.
The rapper, who just released his new album 'Revival', gave fans a brief look into his personal life.
"It's tough," he said. "Since my divorce I've had a few dates and nothing's panned out in a way that I wanted to make it public.
"Dating's just not where I'm at lately."
During the interview he also admitted his passion for strip clubs. "What can I say? [It] is how I was meeting some chicks. It was an interesting time for me."
He also added that Tinder was among a variety of options that he had tried as he looked for love, following his divorce from Kim Scott.
In a previous interview with Rolling Stone, the Detroit rapper opened up about his troubles with dating women as a superstar.
"As far as going out, like dinner and a movie - I just can't. Going out in public is just too crazy.
"I mean, I'd like to be in a relationship again someday. Who doesn't? It's just hard to meet new people, in my position."
Meanwhile during his interview with Vulture, the rapper touched on his series of bad albums and what caused him to make them.
"Encore was mediocre," said Eminem. "And with Relapse — it was the best I could do at that point in time. [Relapse] was a funny album for me because I was just starting back rapping after coming out of addiction.
"I was so scatterbrained that the people around me thought that I might have given myself brain damage. I was in this weird fog for months. Like, literally I wasn't making sense; it had been so long since I'd done vocals without a ton of Valium and Vicodin. I almost had to relearn how to rap."
He added: ""I am forever chasing The Marshall Mathers LP," said the Detroit rapper. "That was the height of what I could do. I just don't have the rage I did back then. If I did, the music would be the same, and I hope it's changed.
"And if I still had that rage it would mean I wouldn't have grown as an artist or a human being. Technically I feel like I'm better at rhyming than I've ever been."