Eminem Fans Furious After He Still Hasn't Released New Album 'Revival'
17 November 2017, 10:30 | Updated: 17 November 2017, 10:34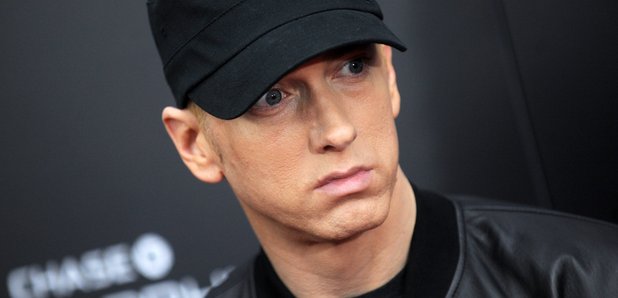 People are angry and confused after the album still isn't released.
Eminem fans around the world are angry after the rapper's highly-anticipated new album 'Revival' didn't arrive on its rumoured release date.
The Detroit rapper's ninth studio album was rumoured to arrive on 17th November, according to various sources.
And following the release of his comeback single 'Walk On Water' alongside Beyonce, it was expected the Eminem was set to follow with a full-length album.
However, after the project didn't arrive, people rushed to Twitter to express their frustration at the situation.
If Eminem doesn't drop an album soon this will all be us #Eminem #Revival #SlimShady pic.twitter.com/fjnza8u2Iw

— Brad Smyth (@brad__smyth) November 17, 2017
Dear Slim, I waited but you still ain't droppin'
I checked your Twitter, Gram, and #revival phone # at the bottom
You dropped two hints earlier this autumn
Don't think that i've forgot about em.
There was probably a problem at the Dr's office or somethin'@Eminem

— Bad Hombre (@TroyDillardJPG) November 17, 2017
@Eminem fans when #revival didnt drop at 11pm est pic.twitter.com/yFDFxZTSuu

— Jake (@jake_roughton) November 17, 2017
A visual representation of @eminem fans when it hit Nov 17th but there was no album #Revival pic.twitter.com/BKzLzGIdUs

— Jake (@jake_roughton) November 17, 2017
Eminem fans when 12:01 hit and #Revival didn't drop pic.twitter.com/EoQa7AHj9w

— Tom (@Tom_Karins) November 17, 2017
Eminem with that Revival release pic.twitter.com/uKZnxfKS6h

— Smiling Dro Frazier (@hydrothemc) November 17, 2017
when eminem didnt drop the album #Eminem #Shady #Slim #Revival pic.twitter.com/22ItswJcn8

— Tyler J Belcher (@SirTylerJamesss) November 17, 2017
Waiting on #REVIVAL like @Eminem pic.twitter.com/cjzzjSlAG0

— Becks (@B524L) November 17, 2017
When you realise you've just took the biggest L of your life waiting for Eminem to drop Revival. pic.twitter.com/8vUxkX7Pvk

— LP (@fuckrow) November 17, 2017
Meanwhile, Eminem performed his new single 'Walk On Water' for the first time at the MTV EMAs last weekend, alongside frequent collaborator Skylar Grey.
Eminem has also been confirmed as a musical guest on Saturday Night Live this weekend, with Chance The Rapper as a the show's host.
The rapper is expected to perform his new single 'Walk On Water' as well as another unconfirmed track.