Eminem Rapped About Punching Lana Del Rey, Azealia Banks Has Responded
11 November 2014, 17:38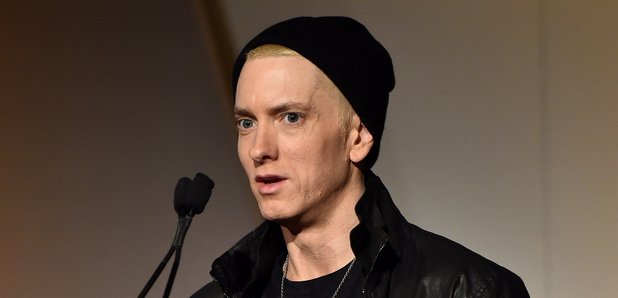 See what Azealia Banks had to say on the controversial rap lyric.
Eminem has turned heads after rapping about punching Lana Del Rey in the face in the new 'SHADYXV CXVPHER' he has released.
The 'Guts Over Fear' rapper hooked up with Slaughterhouse and Yelawold for the 19-minute cypher, in which he performs for the last seven.
"B***h I punch Lana Del Rey right/ In the face twice like Ray Rice in broad daylight/ And in plain sighter of the elevator surveillance/ Til her head is banged on the railing" Eminem raps.
While Lana Del Rey has kept quiet on the controversial lyric, her friend Azealia Banks has piped up with a suggestion for the singer.
@LanaDelRey tell him to go back to his trailer park and eat his microwave hotpocket dinner and suck on his sisters tiddies.

— AZEALIA ⚓️ BANKS (@AZEALIABANKS) November 11, 2014
The cypher comes alongside the first track to be released from Eminem's forthcoming new album. Titled 'Detroit Vs Everybody,' the song is available to listen to now.