Eminem And Pink Have Got An "Unbelievable" Collaboration On The Way
21 August 2017, 10:30 | Updated: 21 August 2017, 10:48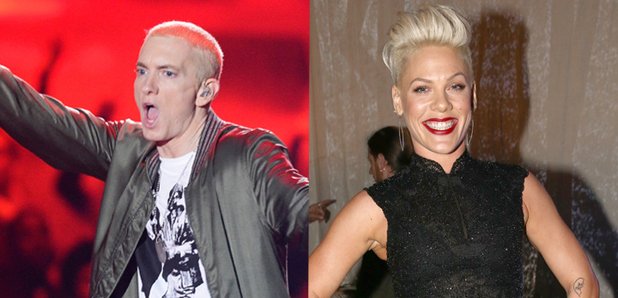 This is going to be HUGE.
Eminem and Pink are rumoured to be joining forces on a brand new song.
The 'Won't Back Down' collaborators are reportedly linking up again, following reports that Eminem is working on a new album set to drop this autumn.
Tony Travatto, Senior VP/Programming at iHeartMedia in Michigan, broke the news to Detroit radio show 'Mojo in the Morning.'
"Our boss Tony Travatto just came back from New York City where he was hanging out with his peeps." explained one of the shows hosts.
"He says that there is a new Eminem, Pink song coming out, that he said is unbelievable,"
"He said he got a chance to be one of the first to hear it and it'll be coming out here very soon."
The Grammy Award-winning duo previously linked up in 2010 for the rap-rock fusion track 'Won't Back Down', which featured as the fourth song on Eminem's seventh studio album 'Recovery'.
The pair reunited again two years later on Pink's 'The Truth About love' album with 'Here Comes The Weekend'.
During that period, Pink teased that a third collaboration would likely materialise in the future.
"I think we have another song in our future that will be funny and shit talking," she stated.
Meanwhile, Eminem recently teased a potential title to coincide with his hotly-ancitiped upcoming project.