Eminem's Inspiration For 'Walk On Water' Was Mumble Rap, According To Producer
13 November 2017, 15:01 | Updated: 13 November 2017, 15:08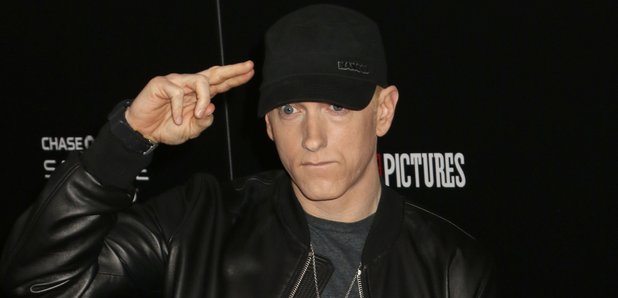 Em is "frustrated" by the current music trend.
Eminem was influenced by the rise of "mumble rap" on his comeback single 'Walk On Water', according to legendary producer Rick Rubin.
Speaking on the first episode of Rubin's new 'Broken Record' podcast alongside author Malcolm Gladwell, special guest Eminem opens up about his new single.
"It's a very moral song," says Em. "It's mortality, not being Superman and what if I can't come up with the best shit I wrote every single time?"
During the insightful episode, Rick Rubin, who produced 'Walk On Water' alongside Skylar Grey, reveals Eminem has grown "frustrated" by the current trend of "mumble rap".
"They'd just been talking about the rise of mumble rap and there was something about that line, 'I walk on water, but only when it freezes,' that touched a nerve," said Gladwell.
"So for him, it's a little bit of a culture shock because there's a new wave of hip-hop that's not really what he's about," added Rubin.
"He was just talking to me about how that felt. I could see he was frustrated by it."
Later in the podcast episode Eminem pays respects to Hip-Hop legends including Tupac Shakur, Ice-T, N.W.A, Kool G Rap, Big Daddy Kane, JAY-Z, Nas, Wu-Tang Clan, Big L, The Notorious B.I.G. and more.
Listen to the 'Broken Record' podcast here.
Meanwhile, Eminem's new single 'Walk On Water' is set to appear on his new album 'Revival', which is rumoured to be released on 17th November.
The self-proclaimed 'Rap God' performed the track for the first time at the 2017 MTV EMA's alongside Skylar Grey.
Other artists to perform on the night include Stormzy, Travis Scott, French Montana and more.