Nick Cannon Reveals The Real Reason He Challenged Eminem To A $100k Rap Battle
4 January 2017, 12:35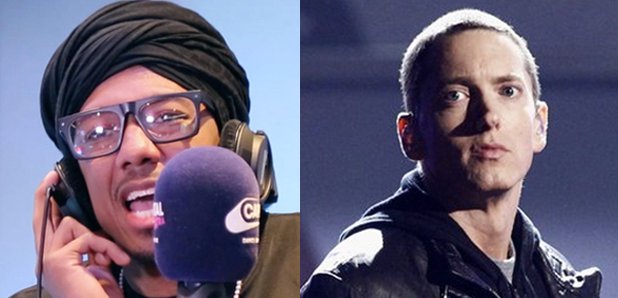 The rapper still wants to battle.
Nick Cannon has opened up about why he challenged Eminem to a $100k rap battle last year.
The rapper, who made the ambitious move on Capital XTRA with Tim Westwood, claims Slim Shady crossed the line of disrespect with his family.
"We know Marshall Mathers is one of the greatest if not the greatest," he told HipHopDX.
"If you ain't coming to get it poppin…you gotta go. There's a reason Hip Hop was built off of healthy competition and I'm fearless.
"I got fearless tattooed all over my body in a sense where I've never been scared of another individual. And the only thing I fear is God. He and I have interesting conversations from time to time."
He continued: "The way the Eminem thing started was that I never had an issue with him.
"If anything, I've been one of his biggest fans. But when another man crosses a line of disrespect, then you got to deal with it.
"I can't just sit there and allow someone to disrespect my family and think there aren't going to be any repercussions. However you want to deal with it, we can deal with it.
"We gonna deal with it in entertainment form, then damn it, let's get entertaining. If you want to deal with it in a physical or whatever, but it has to be dealt with."
Nick Cannon's feud with Eminem stems back to 2009, when his then-wife Mariah Carey released a song called 'Obsessed', dissing the Detroit rapper.