Joe Budden Reveals The Real Reason Behind His Biggest Issue With Eminem
30 August 2018, 11:59 | Updated: 18 September 2018, 15:20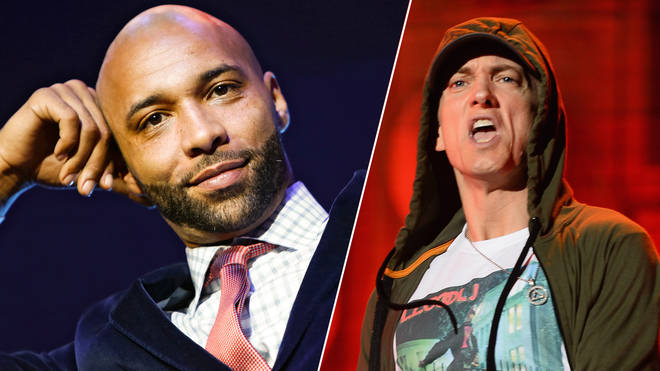 Budden has spoken out.
Joe Budden has lifted the lid on his problem with his old friend Eminem.
The rapper and former presenter of 'Everyday Struggle' sat down with 'The Breakfast Club' to discuss his initial reaction to Eminem's last album 'Revival'.
Budden was critical of one song in particular, the racially-charged 'Untouchable', and slammed it as "one of the worst records [he's] ever heard."
However, the rapper explained during the interview that his primary issue was with the way Shady approached the song, rather than with him as a person.
"I have a problem with artists who latch on to big movements when you trying to sell a record," he said. "Like, we don't hear you speak about these things when you're not trying to sell a record."
"That's not specific to Em," he added.
Elsewhere in the interview, Budden also opened up about his abrupt departure from the popular Complex podcast at the end of last year.
"Creative difference. I think that the idea what it would be going in and what it ended up being at the end were just real different," Budden stated. "I thought it would be a bit more mature."
He added that he hasn't exactly made a habit of watching the show since he left, saying, "I'll check out it out when I want to hear something that maybe [DJ Akadamiks] gotta say. But that's not very often."
Eminem is yet to respond to the comments.