Is Dr. Dre Working On Eminem's New Album?
10 July 2017, 11:37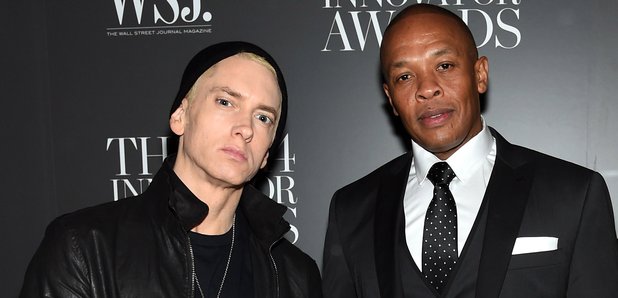 The doctor is apparently back in the lab.
Dr. Dre is currently working on Eminem's ninth studio album, according to reports.
Allan Hughes, director of new Dr. Dre and Jimmy Iovine documentary 'The Defiant Ones', claims the legendary Hip-Hop producer will be reuniting with Em for his next LP.
"Dre still records," Hughes told Uproxx. "People don't know this: Dre records every day. Literally, he's in there recording songs every day. He's like Picasso in that way.
"He's always painting. Right now he's producing, in the 11th hour, a track for Eminem's latest album.
"So Dre's still real active in music, you know? But I hear what you're saying. It's the truth."

If Hughes is to be believed, Eminem is working on the follow-up to his 2013 album 'The Marshall Mathers LP 2.
The Detroit rapper teased fans last year with the release of new song 'Campaign Speech', which some fans assumed was part of a new album.
"Don't worry I'm working on an album! Here's something meanwhile," he posted at the time.
However nothing else materialised, except his infamous feature on Big Sean's track 'No Favors.
Interestingly, Dr. Dre didn't produce any songs on Eminem's previous album and one worked on one song on his 2010 album 'Recovery'.
However the duo have a legendary collection of collaborations including 'Forgot About Dre', 'Guilty Conscience' and 'I Need A Doctor'.
Are you excited for new music from Eminem and Dr. Dre?