Eminem Fan Passes Away One Day After Fulfilling His Wish Of Meeting The Rapper
14 January 2015, 11:30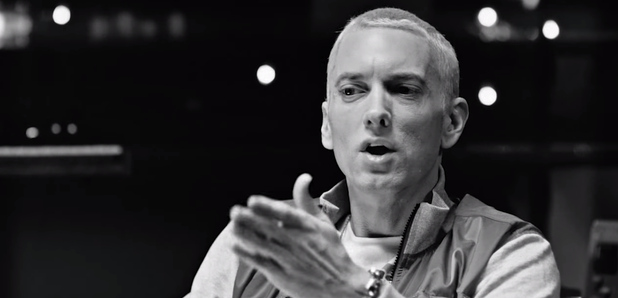 Read the full story.
Eminem super-fan, 17-year-old Gage Garmo, has sadly passed away just 24 hours after fulfilling his wish to meet the 'Rap God' rapper.
Garmo was diagnosed with rare type of bone cancer called Osteosarcoma in 2008 and after finding out that he was terminally ill, made it he mission to meet his idol Eminem.
#GetGageGarmoToMeetEminem succeeds! A tribute to a great young man, a kind entertainer and tenacious friends at Rochester High!

— Rev. John Miller (@RevJohnMiller) January 12, 2015
His friends set up a social media campaign to grab Eminem's attention, using the hashtag #GetGageGarmoToMeetEminem, and after the Detroit community, where both Eminem and Garmo are from and Michigan-based charity The Rainbow Connection got on board, their plan worked.
It's reported that Eminem visited his fan at his home on Sunday evening and spent two hours chatting to him about hip-hop and football.
I'm so happy. Thank you @Eminem for spending time with him.❤️ #GetGageGarmoToMeetEminem = a success pic.twitter.com/x29FHd9SHV

— Nicole Graham ☪ (@nicole_graham19) January 12, 2015
R.I.P. Gage Glad we got to see him..

— PRhyme (@Royceda59) January 13, 2015
Eminem's Shady Records friend Ryan Montgomery has posted a message on Twitter since finding out about the sad news.