Ed Sheeran Reveals Which Famous Rapper Helped Him Overcome His Stammer
8 March 2017, 10:54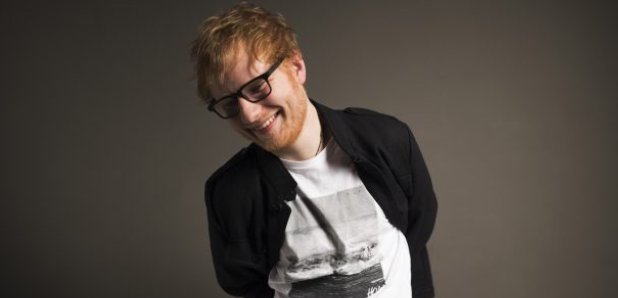 Ed struggled with the speech problem as a child.
Ed Sheeran has opened up about the stammer he used to suffer from, and which famous rapper's music helped him conquer it.
In an interview with Rolling Stone, the singer-songwriter spoke openly about his childhood in Suffolk, where he was made fun of for being bad at sports, for his red hair – and, most of all, for his stutter.
"You'd put your hand up and not be able to speak. And kids are cruel," he told the publication.
"So once that would happen, someone would imitate it. And then you'd be like, 'I'm not going to put my hand up next time.' "
The 'Divide' star went on to explain how world renowned rapper Eminem helped him overcome his stammer, a relatively common speech problem in childhood.
He credits rapping along with Eminem's 'Marshall Mathers LP' for helping him lose the speech impediment - the Grammy Award-winning album houses iconic tracks such as 'Stan' and 'The Real Slim Shady'.
Ed goes on to detail his father's advice on dealing with bullies: "He said, 'Anytime anyone picks on you, hit him as hard as you can and they will never rip into you again.' "
However, the chart-topping musicians explains he found another way to deal with it.
"Most ginger-haired people I know are very outgoing and comedic," he says. "They basically say the joke before you can."
"Like, my first album is orange. There's a reason it's orange – I'm getting there before you can."
Ed suggested that those days have a lot to do with his career choice.
"The whole musician thing kind of comes from wanting to be loved and wanting to be liked."
Ed's third studio album 'Divide' is available now to download, stream and purchase.