Dr. Dre Announces Release Date For Eminem's 'Revival'
29 November 2017, 10:20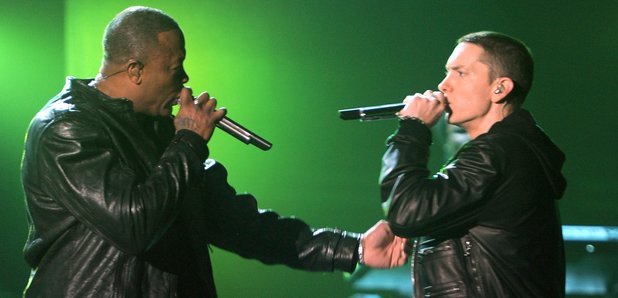 Finally!
After weeks of rumoured delays and rescheduling, the release date for Eminem's new album 'Revival' has been confirmed.
The Detroit rapper dropped the record's first single - the Beyoncé-assisted 'Walk On Water' - following ongoing speculation that he was soon to be releasing his ninth studio album.
Eminem and his marketing team have been teasing the release across social media over recent weeks via a series of cryptic pharmaceutical adverts.
Following the build-up, Dr Dre has revealed that 'Revival' will be released on 15th December via another fake medical advertisement.
"Use as prescribed by your doctor," Dre captioned the visual.
The new album will mark Shady's first release since 2013's 'The Marshall Mathers LP'.
Meanwhile, the Grammy Award-winning rapper's "washed up" performance on Saturday Night Live fell flat with fans.