Eminem Drops Vindictive Verse On New Pink Collaboration 'Revenge' - LISTEN
13 October 2017, 10:31 | Updated: 13 October 2017, 10:32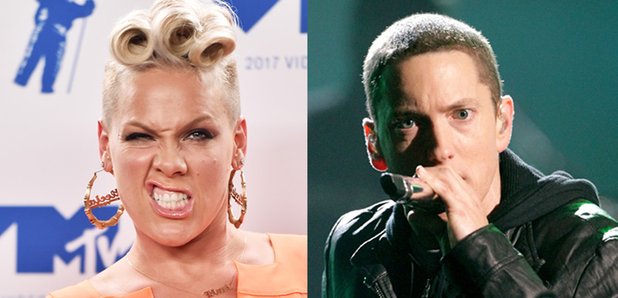 Slim Shady has been scorned…
Pink and Eminem have finally unleashed their hotly-anticipated collaboration 'Revenge'.
The 'Won't Back Down' duo trade vengeful verses over some slick pop production, with both artists taking aim at their unfaithful exes.
"So when you're driving, driving to his house / And you pass me while I'm driving to her / Just remember, you cheated on me first," Eminem spits.
"You're a wh**e, you're a wh**e / This is war."
Listen to 'Revenge' below.
During an interview, Pink revealed that the song came about after drinking "a lot of wine", leading her to email Eminem in the hopes of collaborating again.
"I said, 'You know I love you. I like that you work with a lot of the same people, like Rihanna. She's hotter than me, but I'm funnier," the singer recalled.
"I'm going for a rap Grammy, and I'd like to take you along with me.' It was this long email, and he wrote back right away and just said, 'Okay.'"
He sent her his finished verse four days later, with Pink recalling: "I emailed him again."
"I was like, 'This is the best thing I've ever heard! I want to tackle you and rub your face in the dirt!' He just wrote back and was like, 'Okay.'"
Meanwhile, speculation continues as Eminem's rumoured new album is allegedly set to release in November this year.
The rapper recently took aim at President Trump in a scathing freestyle during the BET Hip-Hop Awards 2017.