Eminem And Slaughterhouse Freestyle On Rap City - Video
7 November 2013, 09:29 | Updated: 9 November 2013, 11:35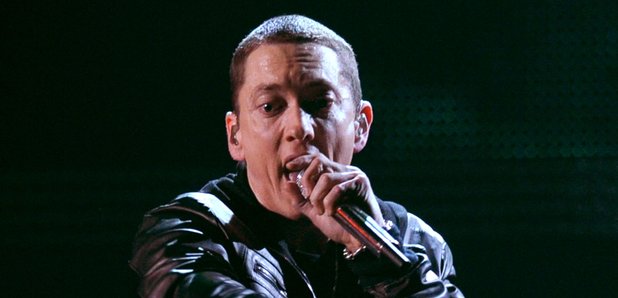 Watch Slim Shady hook up with Slaughterhouse for a killer freestyle on US TV.
Fresh off the release of his new album 'The Marshall Mathers LP 2', Eminem dropped by Rap City in America to speak about the album and also give a rare televised freestyle.
The rapper's album looks set to be the biggest selling record of the year and he used the interview to discuss the record's various collaborations, including his hook-up with Kendrick Lamar on 'Love Game'. "I love what Kendrick is doing," Emienm said. "He's continuing the tradition of just making rap exciting."
As is tradition with the show, things finished in The Backroom, with Eminem delivering a freestyle alongside Slaughterhouse.
Watch Eminem freestyle below: (Warning: the video contains language some people may find offensive.)