Eminem 'The Marshall Mathers LP 2' Tracklist And Deluxe Edition
27 October 2013, 10:15 | Updated: 27 October 2013, 10:18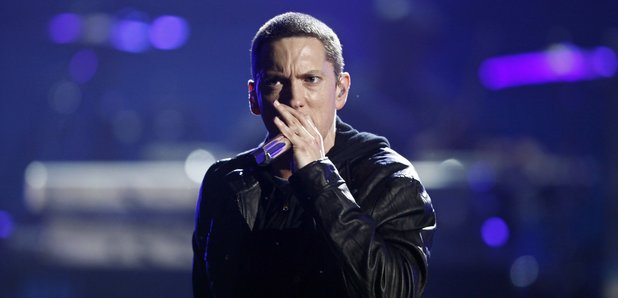 See the full tracklisting for Slim Shady's much-anticipated new album.
Update: Eminem has confirmed the four songs that will feature on the deluxe edition of 'The Marshall Mathers LP 2', including two additional collaborations.
The deluxe version of 'MMLP2' will feature Jamie N Commons and Sia, and is also set to be released on the 5th November.
'The Marshall Mathers LP 2' deluxe tracklisting:
'Baby'
'Desperation' feat. Jaime N Commons
'Groundhog Day'
'Beautiful Pain' feat. Sia
'Wicked Ways'
11th October:
Eminem has unveiled the tracklisting for 'The Marshall Mathers LP 2', his much-anticipated follow-up to 2000's 'The Marshall Mathers LP'. The album will feature 15 songs, including recent single 'Berzerk', as well as collaborations with Kendrick Lamar, Rihanna and Skylar Grey.
The album was produced by Dr. Dre, re-ignited the rapper's long-term production partnership with the Beats producer, as well as Rick Rubin.
'The Marshall Mathers LP 2' is released on 5th November.
The Marhsall Mathers LP 2 Tracklist:
'Bad Guy'
'Parking Lot' (skit)
'Rhyme or Reason'
'So Much Better'
'Survival'
'Legacy'
'Asshole' (feat. Skylar Grey)
'Berzerk'
'Rap God'
'Brainless'
'Stronger Than I Was'
'The Monster' (feat. Rihanna)
'So Far…'
'Love Game' (feat. Kendrick Lamar)
'Headlights' (feat. Nate Ruess of fun.)
'Evil Twin'