Eminem GOES IN On Donald Trump In Huge New Song 'Campaign Speech'
19 October 2016, 18:18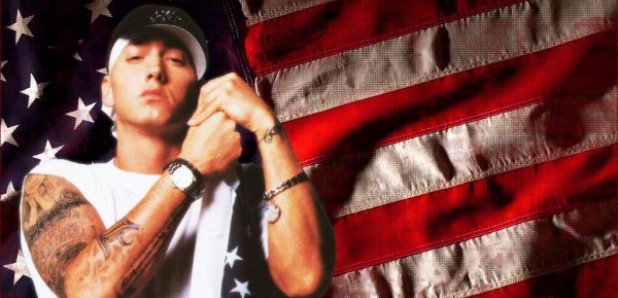 Seven minutes of pure heat.
Weeks ahead of the US Presidential election Eminem has unveiled his very own 'Campaign speech' - and as you can imagine, it's not something you'd likely hear in a regular campaign speech.
The Rap God revealed he is "working on a new album", but in the mean time treats fans to a new freestyle that heads him go in for seven minutes straight with pure heat.
Listen to 'Campaign Speech' below:
Don't worry I'm working on an album! Here's something meanwhile. https://t.co/QX3cdpqFD2

— Marshall Mathers (@Eminem) October 19, 2016
The track hears Eminem go in on Donald Trump calling the candidate a "f**cking loose cannon".
"You should be afraid of this damn candidate/ you say Trump don't kiss ass like a puppet/ cause he runs his campaign with his own cash for the funding/ and thats what you wanted a f**king loose cannon who's blunt, with his hand on the button/ who doesn't have to answer to no one," he raps.