Eminem Drops New Song 'Walk On Water' Featuring Beyoncé - LISTEN
10 November 2017, 17:04 | Updated: 10 November 2017, 17:24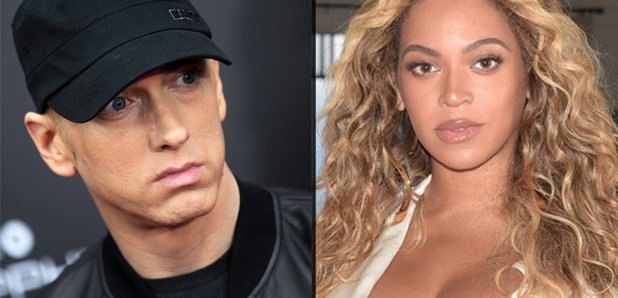 Slim is back.
Eminem has unleashed his brand new song, 'Walk On Water' featuring a surprise appearance from Beyonce.
After weeks of clue-dropping, the Detroit rapper has released the first solo effort from his rumoured ninth studio album 'Revival'.
He all-but-confirmed the song's title last week in a cryptic Instagram post, paired with the instructions "take as needed".
Listen to 'Walk On Water' featuring Bey below.
The Hip-Hop heavyweight is rumoured to be dropping 'Revival' on 17th November.
Although he is yet to officially confirm the new album, Eminem's manager Paul Rosenborg appeared to reveal the album's title in a cryptic Instagram post.
Meanwhile, Em is tipped to be a surprise performer at the upcoming MTV EMA awards in London on 13th November.
If speculation is true, the rapper would be doing a star-studded lineup of performers he would join the star-studded list of performers including Travis Scott, Stormzy, French Montana and more.